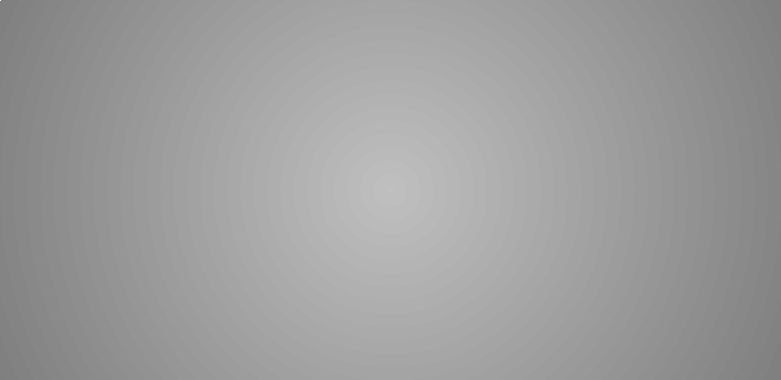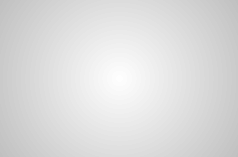 PROJECTS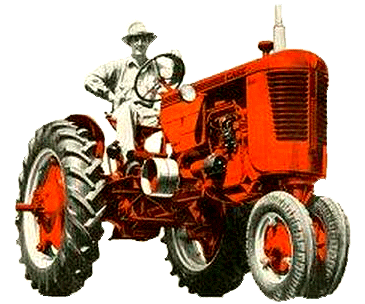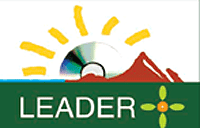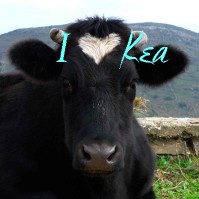 Recommended by
Lonely Planet Guides
Greek Islands
2014
Rated #1 on Kea
tripadvisor
2008 - 2013
The Red Tractor Farm was both an inspiring and fantastic experience for Peter and myself. We spent 3 months at the farm as housekeepers and were made to feel part of the family. Kostis and Marcie are very open, warm and friendly people and have so much knowledge to share. They are both truly inspiring people and we will always be grateful to have learnt so much from them.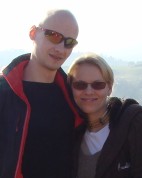 Peter & Inga
June - September 2011
The farm is in an ideal location situated a few minutes walk to the main port which has shops, restaurants and night life. There are 2 beaches within walking distance and plenty of walking trails to choose from. The farm is quiet and peaceful and the accommodation for volunteers is great (very private and great internet connection)!! The work can sometimes be very demanding and other times quite relaxed but there is no fixed schedule of working hours and you can basically work out what works best for you as long as the work gets done! We would definitely recommend this volunteer experience and hope you enjoy the beautiful surroundings that is the Red Tractor Farm!!!

Work is easy once you get used to it, no stress. Marcie and Kostis are now really good friends and we would highly recommend this position to anybody. Amazing place, amazing people, and a very easy-different style of life. You won't ever regret if you decide to go there. They will treat you as part of the family.
We've been volunteering around the world for more than a year, and never had such a special experience. Marcie and all her art projects and energy, Kostis with all his knowledge, stories,and crazy humor ....You will fall in love with them from the very first day.
It was hard for us not to cry when we left.We keep some of the most amazing memories of our travels from Kea(Tzia)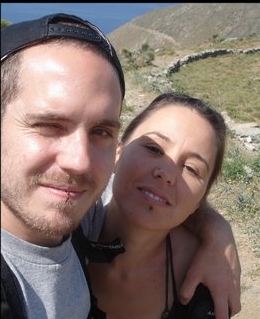 Josu & Neu
January - June 2010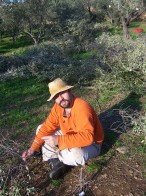 Wwoofing for me is a bit of a way of life. I love working outside in the sun, getting fit, meeting people and learning new skills. In my time, I've planted pineapples in Hawaii, dug ditches in Australia and chopped down trees in New Zealand.


My time at Red Tractor Farm was a real gift. Kosti and Marcie are really wonderful Wwoof hosts. They are open, kind, fair and great fun to live/work with. They also have fantastic aesthetic values and great horticultural knowledge. For six weeks I worked hard clearing the olive grove, replanting olive trees, planting out the gardens and repairing the vineyard. I worked hard, but when you are doing something you believe in, for friends, work is always a pleasure.
James January/February 2009
My 35 days with Marcie and Kosti ranks as one of the best experiences during my travels to the point where it was difficult for me to leave. I was warmly received from the minute I stepped off the ferry, provided with a comfy bungalow, and bless them - they kept a 25 year-old male well fed for a month!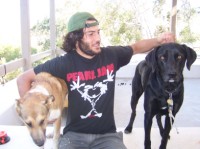 The words sharing and exchange come to mind when I think about my time at Red Tractor, and as long as I was contributing full effort to the growth of the farm, Marcie and Kosti were very happy to take an active role in a cultural exchange. This included leading me on numerous explorations around Kea. Conversation was great, the atmosphere fun, and I hope to return some time in the future.
Ian March/April 2007


As a seasoned wwoofer having spent a harvest season in Italy and in New Zealand, I can say that the Red Tractor Farm is one of the most special wwoofing sites I've experienced. Generous and fair hosts, Marcie and Kostis ask a lot of their wwoofers but deliver on their end as well. In my month with them on Kea I became a part of their daily family life, felt I genuinely contributed to their cause and came to love the Mediterranean life, culture, and climate.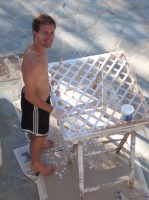 I'd definitely recommend RTF for hard working, conscientious wwoofers with a real desire to contribute, learn about Mediterranean ecology as well as what goes into running a growing agro-tourism business. I can't speak their praises enough - I love the RTF!
Martin June 2007

I lived about one month with the fantastic people, Marcie, Kosti and Isidora on the Red Tractor Farm. From the beginning until the end of my stay I felt like a member of their family. They let me feel their heartiness, openmindness and happiness.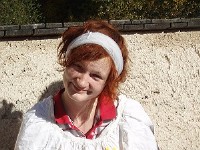 I still have a cosy and fabulous sensation when I think of the sweet guesthouse and the sword fish over the bed, the palm tree and the olive trees everywhere around, the mill on the hill and the sound of the sea. I really enjoyed the landscape around their house and all the trips and walks we made together on the island. They gave me an idea of Greek food, music, taught me English and I also learned a bit Greek (!!), and about St. John's wort and they let me know their view of things.
Thanks again for sharing your uncomplicated way of life with me!
Michi: February 2007
I spent three months with Kostis, Marcie, and Isi on Kea in 2008, a multi-faceted experience that can't be summed up in just a few words. As housekeeper of the guesthouse, I was privileged to be a part of one of the most promising and dynamic eco-tourism projects I know about. Both Marcie and Kostis have vast and varied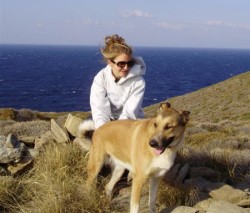 knowledge to share and exchange---from how to build a vegetable garden in one day to the fine art of wooden boat building, from producing gourmet products to politics, literature, and archaeology. Most importantly, I was warmly welcomed as a part of the family, and spent a very relaxing (you will never sleep better) and extremely rewarding time on the island. I would highly recommend this experience to anyone with an active mind and body and the desire to learn. All my best wishes for Marcie, Kostis, Isi, Aise, and Pisa...
Lara: October - December 2008

i lived at the Red Tractor Farm for 5 months as RTF's inaugural housekeeper. I had previous experience as a housekeeper and was made to feel that i brought good ideas to the intitial set up of the guesthouses. i was given many jobs in the beginning of my stay, from painting slats to painting Soultana. the great thing about my experience was that i was never made to believe i could not do anything. Marcie frequently gave me a task and had me figure it out as i went!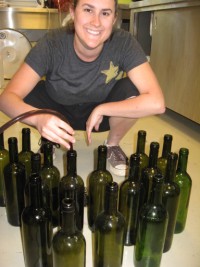 I was made to feel part of the family from day one. While in Tzia i learned Greek (well, a little!), tried Ouzo and overall, had a great time! i thoroughly recommend volunteering in any capacity, you won't regret it...
Leah: April - October 2008


Reviews
from
Volunteers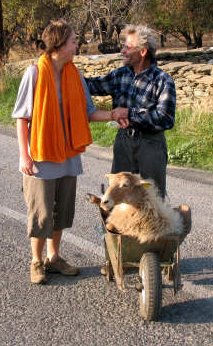 ξενώνας - αμπελώνας - κουλουράκια με βελανίδι κ.α.
στη Τζιά - ανοιχτά όλο το χρόνο
ΕΠΙΣΚΕΦΤΕΙΤΕ ΜΑΣ
ΑΝΑΠΤΥΞΙΑΚΗ ΕΤΑΙΡΕΙΑ ΚΥΚΛΑΔΩΝ Α.Ε.

ΕΠΙΧΕΙΡΗΣΙΑΚΟ ΠΡΟΓΡΑΜΜΑ
ΚΟΙΝΟΤΙΚΗΣ ΠΡΩΤΟΒΟΥΛΙΑΣ
LEADER+ 2000-2006

VOLUNTEER
Have you ever thought about getting away from it all,
staying on a Greek island and working in a natural setting?
Red Tractor Farm periodically invites volunteers over 21 years of age to stay at our place and help with various projects during
October - December
and
January/February
. Volunteers are provided with groceries and independent guest quarters that include a small kitchenette and private bathroom. Outdoor work includes pruning, collecting olives, wood cutting, weed whacking, dry stone wall repair, ditch digging and general maintenance around the property.
Experience with chain saws and hand
held weed cutters is usually neccessary
.
We are host members at
www.wwoofgreece.org
and also recieve applications independently. Volunteers should be able to stay for at least ten days. Interested? Fill out a form and we will get back to you as soon as possible.
Volunteers must be at least 21 years old.
We do not host volunteers during the busy summer months!