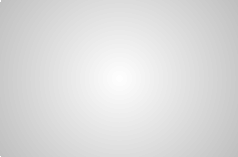 Red Tractor Farm
redtractorfarm.com
VISITING THE FARM

Red Tractor Farm Guesthouse is open all year round.
See photos & seasonal rates here:
hotel
page.
Our gourmet condiments and preserves are produced seasonally
in small batches with the freshest ingredients:
marmalades&more
The European Union supports environmentally sustainable projects and
has awarded our efforts with a financial grant for Greek island eco-tourism!
Feel free to contact us for more information about visiting Kea:
email RTF
MINISTRY OF RURAL
DEVELOPMENT AND FOOD

EUROPEAN COMMISSION

COMMUNITY INITIATIVE
OPERATIONAL PROGRAMME
LEADER+ 2000-2006

APXIKH
GREEK
PROJECTS
8 minute (!) film taken around the guesthouse gardens on May 11, 2011. Make yourself a cup of tea or pour yourself a glass of wine and ENJOY our place here on Kea.
The making of Soultana.

Greek
The making of Soultana.

English
version